NEWPORT, ARKANSAS TODAY
A recent aerial photograph of the area surrounding Newport, Arkansas reveals that the only feature of the Marine Corps Air Facility remaining today is the runways. Over the years the barracks, offices and hangars of the 1940s were demolished by the City of Newport.
Photograph: Courtesy of Civil Air Patrol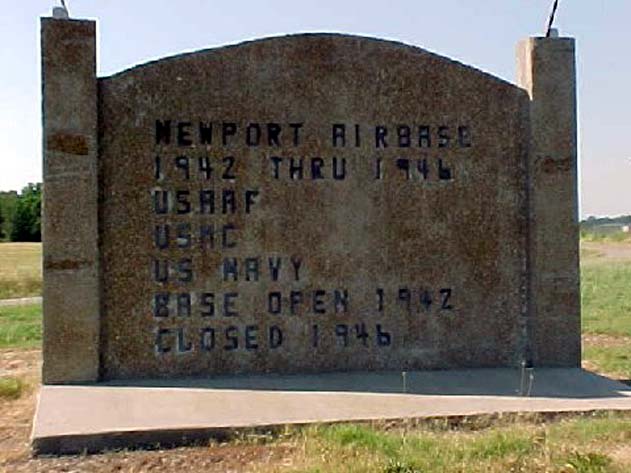 A memorial tablet marks the location of the main gate at the closed Marine Corps Air Facility in Newport, Arkansas. Nothing else of the base remains with the exception of the airstrip.
Photograph: ©2006 Ron Broadaway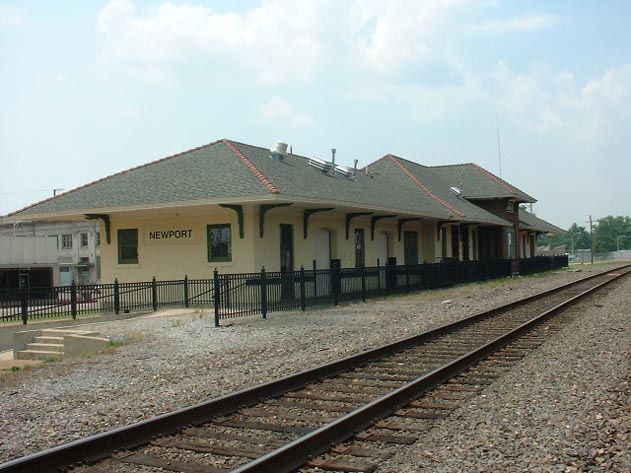 The rail road depot in Newport, Arkansas has been fully restored to it former glory. VMB-613's ground echelon departed Newport from this facility on October 21, 1944 bound for the Central Pacific. Despite the squadron's movement being classified as "Secret," word got out and the entire town of Newport showed up at the station to express their best wishes to the men.
Photograph: ©2006 Ron Broadaway