PASSING THE WORD: Following their inspection, VMB-613 members receive word that they will be moving to Newport, Arkansas for a short period of time before heading overseas.
Photograph: U.S. Marine Corps, Arthur H. Navarre Collection (Courtesy of Diane Hindy)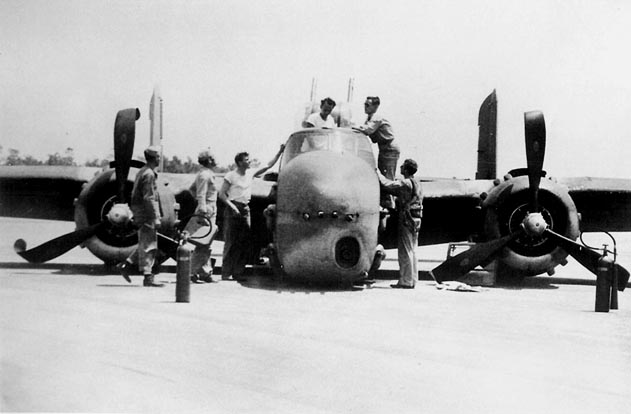 BELLY LANDING: On July 25, 1944 one of VMB-613's new pilots made a "wheels up" landing at MCAS Cherry Point. Although there were no serious injuries and damage to the aircraft was slight, the aircraft was seriously damaged a short time later when a shackle on a crane that was being used to hoist the aircraft suddenly broke.
Photograph: U.S. Marine Corps (Courtesy of Oran W. Noble)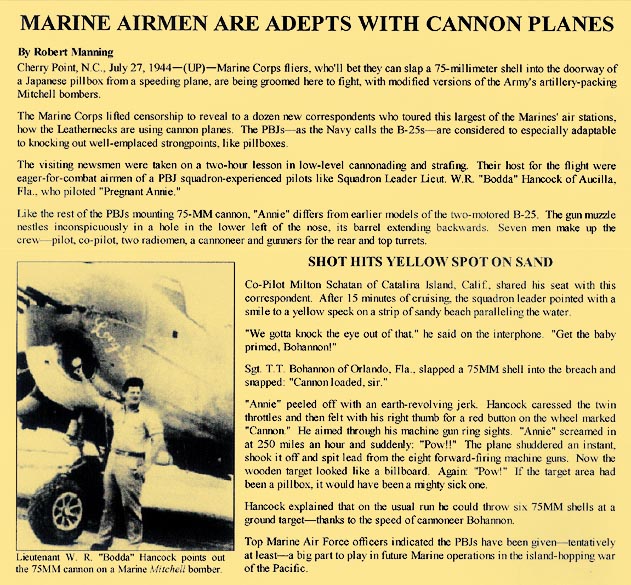 VMB-613 IN THE NEWS: Published by United Press, this article describes their reporter's flight with VMB-613 pilot William R. Hancock on July 27, 1944.
Article: United Press (Courtesy of Debbie Kane)